GROUP COACHING IS A POWERFUL OPPORTUNITY TO CONNECT WITH A NETWORK OF NEW NOTE INVESTORS
Group coaching is an on-going commitment that allows you to reap immense value from a structured program and benefit from the support and accountability of others whom you can relate to and share this personal journey with. Specific themed programs run year-round.
Sessions are 1 hour long, held virtually, and occur once per month. The benefits of participating in group coaching are:


Gain clarity

Get support and accountability

Start immediately

Flexible to fit your life as sessions are recorded

Affordable coaching

Work alongside your peers

First access to new offerings

Discuss various topics related to note investing

Have a forum to receive and share information

Learn tools and exercises that you can use again and again

Open forum Q & A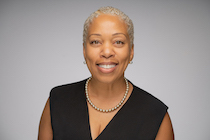 Note Newbie Group Coaching is an investment education venture designed for individuals enrolled in the Mortgage Note Investing Workshop.
Note Newbie aims to educate and mentor new real estate investors by providing guidance on business infrastructure, strategic planning, asset acquisition, asset management and scaleability. I'm passionate about mentoring new investors to help them increase their overall net worth, build a legacy and achieve their short and long-term financial goals.
Let's succeed TOGETHER!

Thanks for submitting your information! Please continue with the checkout process.
Frequently Asked Questions


How long are the coaching sessions?
Coaching sessions can last approximately 1 hour; sometimes we'll run longer.
When do group coaching sessions occur?
The third Wednesday of each month. Upon purchasing coaching, you'll receive further instructions on how to join our monthly sessions.
What is the format of the coaching sessions?
Sessions are structured to encourage engagement with peers in this industry, provide accountability and exchange helpful information to help you meet your goals. Members will discuss their goals, progress and challenges and receive guidance and coaching.
How do I ask questions during the coaching sessions?
Questions can be submitted during the session.

Are there any prerequisites?
Yes. You must be a student of the Distressed Second Mortgages Workshop to be a part of this Mastermind Group.
What if I want to review a specific note deal that I'm considering or working on?
You will want to schedule a Deal Review Session. Instructions for scheduling a Deal Review can be found in the final module of the Mortgage Note Investing Workshop.